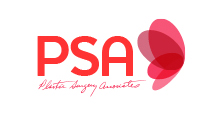 Arm Lift
Brachioplasty
An arm lift, or brachioplasty, is a surgical procedure that reshapes the under portion of the upper arm, from the underarm area to the elbow. An arm lift is performed to reduce skin and fat between the underarm and the elbow. Arm lift helps to reshape your arm to result in a smoother and more toned appearance. Changes in weight, aging and heredity can cause your upper arms to have sagging skin. Exercise may make your arms stronger but it cannot tone skin that has lost its elasticity or fat deposits.
An arm lift may be right for you if you have loose, saggy skin or excess fatty tissue.
Abdominoplasty
("Tummy Tuck")
Abdominoplasty is an operation designed to create a firm and smooth abdomen. This procedure removes loose skin, thins out layers of fat and tightens the abdominal muscles. The end result should be a tighter and flatter abdomen. This procedure can be performed as an in office procedure. It can be combined with liposuction.
Mini-Abdominoplasty
Mini-abdominoplasty is an operation designed to create a smooth abdomen without having to move the umbilicus. This operation leaves a shorter scar than the standard abdominoplasty procedure. Liposuction is often done to improve the result of this procedure.
Suction-Assisted Liposuction
• Abdomen • Hips • Thighs • Neck
Liposuction, also called lipoplasty, is a surgical procedure that removes deposits of excess fat from specific areas of the body, face or neck. Liposuction can be used to slim the hips and thighs, flatten the abdomen, shape the calves and ankles or reduce a double chin. Although liposuction is not a treatment for obesity, it can alter body proportion and is sometimes the only way to reduce fat deposits that do not respond to diet and exercise. This procedure is usually done as an outpatient procedure.